Peacock & Co has long supported this wonderful gathering of lively minds on the common and this year we are treated to two five-day festivals, bookending summer. Our highlight of the June Sunrise festival was hearing entrepreneur and fashion dynamo Anya Hindmarch discuss her book, If in Doubt, Wash your Hair with fashion journalist Camilla Morton. Behind the witty title are seven amusing and astute essays that muse on creative inspiration and career punctuation, peppered with the honestly fascinating tricks that have seen her through parenting five children and presenting to the board.
Not many can come out of a pandemic not just as a published author, but with a whole new retail vision ready to launch. The Village, in Belgravia's Pont Street, which opened in May, is just another example of Hindmarch's ability to harness creative energy. Spreading a little joy could well be her trademark (Hindmarch famously set oversize balloons – her 'chubby hearts' – over London landmarks in 2018), which makes the The Village, a series of small Anya-branded stores (one devoted solely to organisation and labelling), a coffee shop and town hall all the more pertinent.
Back in 2007, Anya Hindmarch launched her 'I am Not a Plastic Bag', which kicked-off an international scrum for these prized eco purchases, the first of many innovative designs pairing fashion with conscience. (Hindmarch is a non-executive director of the British Fashion Council).
We were thrilled to sponsor this event and celebrate our thirtieth anniversary of the firm in Wimbledon Village. We only hope our recycled cotton tote bags, gifted to the audience with a copy of her book, are up to Anya's standards!
Thank you to Fiona Razvi, festival director, Gemma Malley, festival chair and all the team that made the Sunrise festival possible in the trickiest of times. We look forward to seeing you at Sunset!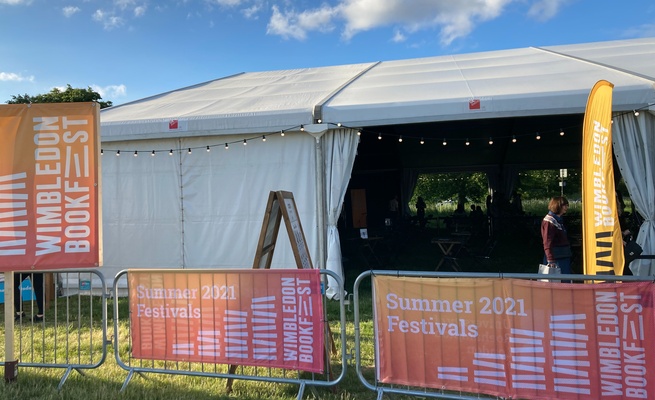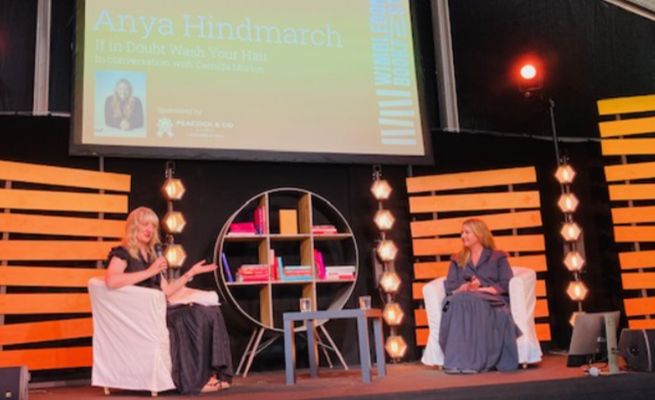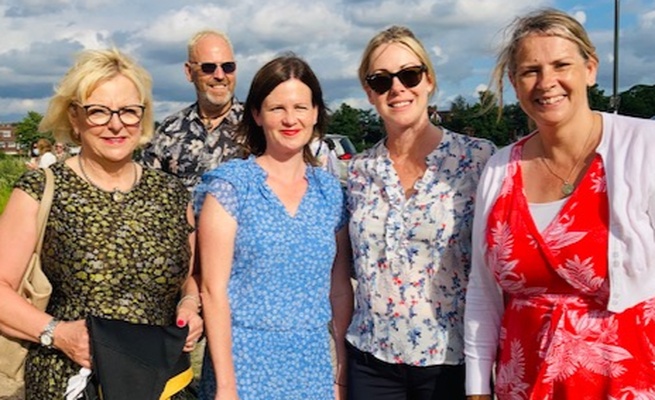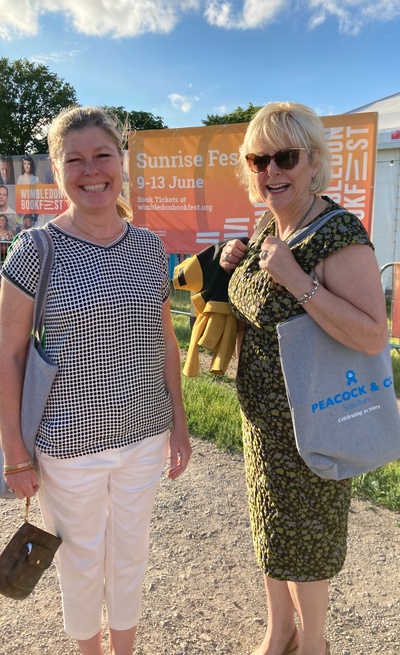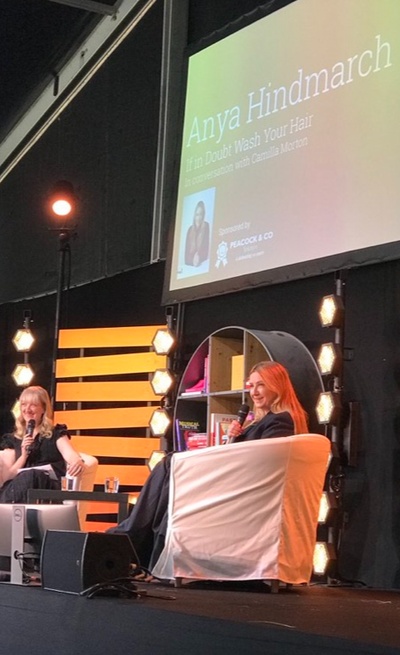 Wimbledon Bookfest Sunset Festival, 15-19th Sep, www.wimbledonbookfest.org
For more information about our Wimbledon and Epsom community check our our News page.
Photos: Peacock & Co & Darling